New RPG Website for the Greater Spokane Area Role-Playing Gamers
by Hawke Robinson —
published

Jan 31, 2013 09:30 PM,
last modified

Dec 19, 2016 12:44 AM
A new site - www.spokanerpg.com - dedicated to role-playing gamers (tabletop and LARP) in the greater Spokane and C'dA area.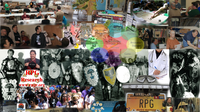 We look forward to seeing you on the site:
Free and open to the public. No ads, no spam, by and for the local RPG community.