Back to Finishing TR Textbook Chapter on RPGs
by Hawke Robinson —
published

Jun 20, 2015 05:05 PM,
last modified

Feb 05, 2023 12:22 PM
Now that finals over, resuming trying to finish the 30 page textbook chapter on using RPGs for Therapeutic Recreation...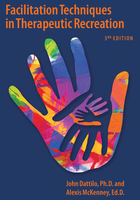 Now that finals over for the quarter, going to try to finish, as requested by Professor Dattilo of Pennsylvania State, the 30 page draft submission for the full chapter (~30 pages) on Role-Playing Games (all formats) for the next edition of the textbook "Facilitation Techniques in Therapeutic Recreation": https://www.amazon.com/Facilitation-Techniques-Therapeutic-Recreation-Dattilo/dp/1939476097/ref=sr_1_6?ie=UTF8&qid=1512666020&sr=8-6&keywords=john+dattilo
To clarify for any of those that do not know about RPG Research.
I do not make a dime on the writing of this chapter, it is an academic textbook. The reason for sharing is that it means role-playing games will be taught at universities.
RPG Research is a non-profit organization. I don't make a dime, and I spend many thousands per year supporting it. None of the many volunteers make any money either.