New RPG Research Trifold Brochure nearly complete
by Hawke Robinson —
published

Jun 20, 2015 05:05 PM,
last modified

Feb 05, 2023 12:22 PM
Another important step in building momentum on the RPG Research Project is nearly complete...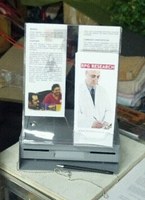 The current draft is available for download in PDF format from here: http://rpgresearch.com/documents/forms/rpg-research-trifold-brochure-draft-g-pdf/view
Waiting for proof read edits before submitting to printers. The "logo" and front photo are temporary until arrangements can be made for a real logo, and a photo I specifically have in mind that I will be shooting at the facilities in coming weeks. So this will be a limited print run. At least it is a start. Please peruse and provide any questions or feedback you may have. Thanks!